Configure it!

Other issues in this category
(40)
When a component is absent but still causes trouble
Read:

18078
Comments:

9
Rating:

10
Friday, November 27, 2020
As you know, the anti-virus is always to blame for all kinds of problems. For example, here is how users report this to our technical support engineers:
I don't know the Dr.Web version. It doesn't appear in the settings.
I have used your anti-virus since 1993. And your firewall has been needlessly interfering with my work for at least a year.
Let us examine each aspect of the problem step by step.
Determining the current software version is easy. In the system tray, click on the → anti-virus's icon → Support.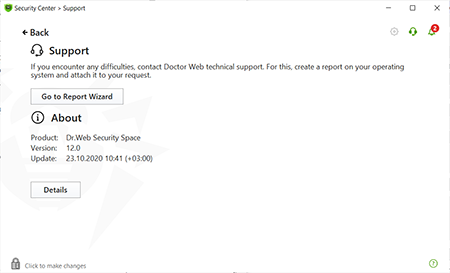 The application version is displayed in this window.
Checking whether the firewall is installed is not difficult either. Go to Security Center→ Files and Network.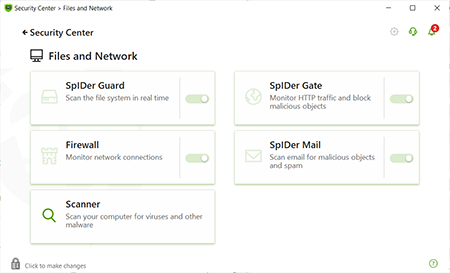 Here is our old friend! And the user is also saying that the firewall is installed: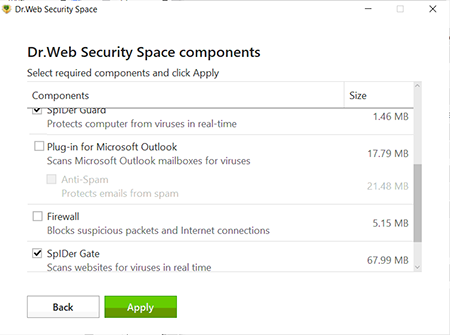 And your firewall is installed on the computer, only its checkbox is not ticked (see the attached screenshot).
It looks like you and I understand the word "remove" differently. When I say "remove", I mean delete from the computer. And you think that it is about clearing/ticking the checkbox at Start → Control Panel → Programs and Features → Dr.Web, right?
Stop right there! This looks like the list of components that can be installed! If a checkbox is not ticked, the component hasn't been installed. And the user believes that if a component is on the list, it has been installed.
They also consider themselves to be an experienced user… The firewall is not present in the system, but somehow it is still to blame. Such is life.
The Anti-virus Times recommends
You decide which anti-virus components to install on your computer. And a component won't be installed in the system unless you check the corresponding checkbox.
You can find detailed information about each Dr.Web component on our website. You can learn more about Dr.Web Firewall on this page and find answers to the most common questions about this component here. And, you can visit this tutorial project page to find out more about the component's settings.
Enjoy trouble-free web surfing!