Unexpected guests

Other issues in this category
(70)
Traffic requires inspection
Read:

5126
Comments:

2
Rating:

10
Friday, April 13, 2018
According to this investigative report, service providers in a number of countries (the report mentions Turkey, Syria and Egypt) have used special technologies to intercept and modify traffic.
And this wasn't just part of a hidden political agenda—the investigators discovered that the service providers were also out to make an extra profit.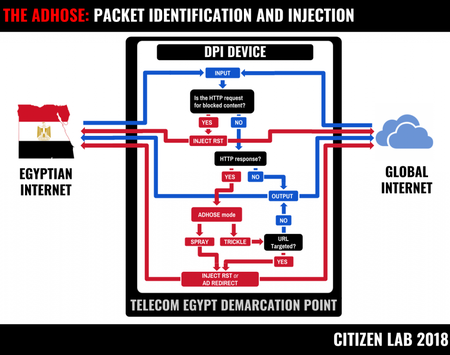 Subscribers of dozens of ISPs were being redirected to affiliate ads and pages containing mining scripts.
The report also mentions that traffic was modified to swap legitimate applications (ones users were trying to download) with bogus versions containing malicious code and redirect users to the bogus sites.
We've often warned our readers that taking things seen on the Internet at face value may have dire consequences—both for users, who merely want to read the news, and for companies that have moved their servers to data centers. Along with websites and servers, traffic can also be compromised. Yes, this is a rare occurrence because it requires large investments and incurs considerable risk. But news posts about similar incidents are emerging increasingly more often.
#malware
#mining
The Anti-virus Times recommends
Inbound traffic must be scanned, and this is as relevant for a home computer as it is for a corporate network. If a company has remote servers at its disposal, traffic should be scanned on the servers as well as on employee computers.
In Dr.Web Security Space, the HTTP monitor SpIDer Gate is responsible for inspecting traffic, so Dr.Web users who don't disable this component can feel safe. Meanwhile, Dr.Web Anti-virus doesn't feature this component, so we recommend opting for our comprehensive solution. And rogue miners won't get through!
Important! While on holiday, people want to relax, and they don't think about their security and engage in unlimited online surfing. But, alas, in some countries ISPs can dish out unwanted software to users, and you may return home from sunny climes with an unpleasant "souvenir gift". Furthermore, after this issue was written, a piece of malicious software, one perhaps used by US secret services, was discovered in those very same countries. So keep your devices protected even when on holiday!