The workshop

Other issues in this category
(38)
Trust test
Read:

1512
Comments:

1
Rating:

41
Tuesday, June 7, 2016
An anti-virus is a unique program. No other software has given rise to so many myths and legends. And, possibly, no other programs besides antiviruses have been more fiercely criticized or more effusively praised.
And, on top of that, it turns out that people…don't trust anti-viruses!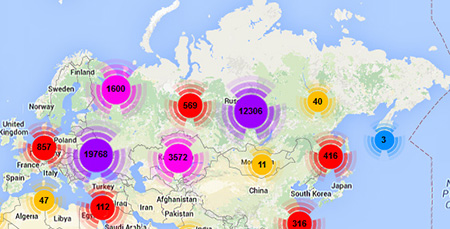 But, one Doctor Web product has inspired a cult following of millions of users worldwide — the Dr.Web CureIt! utility. The only place it's not used is Antarctica for the sole reason that computers are still not all that abundant there.
Those who protect their systems with Dr.Web Security Space or Dr.Web Anti-virus probably haven't heard of this utility. But those who've entrusted their computer security to other anti-virus developers visit freedrweb.com regularly to download Dr.Web CureIt!
We collected Dr.Web CureIt! download statistics in February 2016, and here's what we saw. Additional scanning is mostly required by users of products (including free ones!) put out by just two vendors:
Anti-spy Windows Defender 27.82%
Anti-virus Windows Defender 11.46%
Anti-virus avast! antivirus 7.32%
Anti-spy avast! antivirus 7.27%
Anti-virus avast! Antivirus 2.35%
The remaining slots in these "rankings" are occupied by roughly two dozen other anti-virus products from different developers.
Most likely those who've paid money for a program feel psychologically more secure and don't bother with any additional scans. But that's just a guess.
The Anti-virus Times recommends
Trust, but verify.
Information security is a sphere where moderate trust and rescanning are normal practices. For example, Russia's Federal Service for Technical and Export Control (FSTEC) directly requires domestic companies to adhere to the following:
"4) with regards to information systems, anti-virus protection from different manufacturers should be used at different information system levels".
If you don't use Dr.Web products and are using another anti-virus, periodically scan your devices and computers with the Dr.Web CureIt! utility .You can do this once a month as a preventive measure or if you've noted suspicious activity.
For non-commercial users, Dr.Web CureIt! is free of charge.