Food for thought

Other issues in this category
(28)
Free anti-viruses: Good or bad?
Read:

16289
Comments:

1
Rating:

3
Wednesday, August 18, 2021
As with many other software products, in search bars, "anti-virus" often appears next to the word combination "free download". The desire of many users to avoid unnecessary expenses and still get the software they want is due to various reasons—from the fundamental conviction that any software should be free to plain old greed and an unwillingness to spend not just the money but also the time needed to search for a product and buy and register a license. In the case of an anti-virus, there's another aspect: an anti-virus is not a game or an office program, and in the opinion of many users, it mostly "stands idle", without bringing any benefit. So why pay for it? Let's figure that out.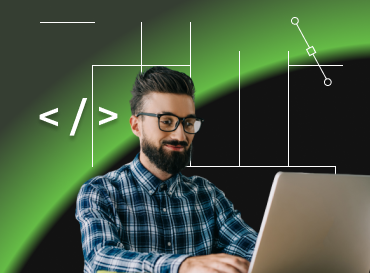 A free anti-virus through the eyes of a developer
Many things fall into place if you think for a minute: why does a developer need its anti-virus to be free? It would seem obvious that a product that is distributed free of charge does not generate any income. But, if this is really the case, free anti-viruses simply would not exist in nature. They really do not produce any profit directly, but one can make money on them indirectly:
Brand advertising. Mass distribution of free anti-viruses encourages users to pay attention to paid versions.
Just ads. Often, free anti-viruses show annoying ads—right in the application's interface or in the form of pop-ups. By the way, this ad itself can carry a risk—following links and downloading something, using links from ads, can result in system infection. It is recommended that users get rid of ads by purchasing paid anti-viruses.
User data. Some developers consider themselves entitled (why not, since this is a "freebie" for the user?) to collect and use statistics on protected systems for various purposes. This includes providing them to third parties, which can result not only in the subsequent appearance of targeted advertising on a PC or laptop screen but also in more unpleasant consequences in the form of leaks.
Everything listed above justifies the development costs of free anti-viruses—and these costs are rather high. From year to year, anti-virus development teams are growing steadily. In addition, there is an important aspect: it is essential to the developer that their free anti-virus not compete with a paid solution of the same brand. Therefore, as a rule, free security tools incorporate reduced functionality. And, to put it mildly, this is not entirely fair with regard to users: computers should not be half-protected—protection is either there or it's not.
A free anti-virus through the eyes of the user
Often users care more about feeling secure than about actually being protected. They have an anti-virus, so everything is OK. In exchange for this feeling, they are ready to put up with advertising and with the absence of some features that are often not entirely clear to them and with the free anti-virus's interface suddenly opening up at an inopportune moment and with the fact that it is completely unclear how such an anti-virus can subsequently be removed. And sometimes, these anti-viruses support an unfamiliar interface language.
Free anti-virus solutions compete with each other—specialists carry out comparative tests and compile rankings. A user can choose the option that is most reliable in their opinion, and this is also reassuring. Until the moment something goes wrong.
An important feature of most free anti-virus solutions is that they lack technical support. If owners of commercial licenses can contact the developer for help whenever their anti-virus has behaved inappropriately, missed a threat, or, conversely, made a false positive and interfered with their computer's operation, then the lot of adherents of a free product is to try to find an answer on forums, in the FAQ sections, and, in the worst case, call a specialist (for a fee).
Thus, a free anti-virus may not be free at all, and in the event of a serious virus attack or a failure in its own operation, it may even lead to costs that will significantly exceed the price of a license.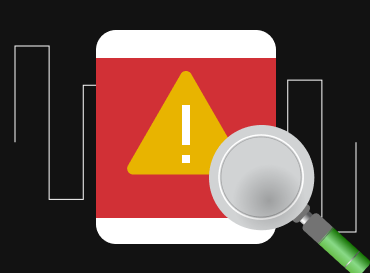 Features of a free anti-virus
Getting back to the topic of the stripped-down functionality of free anti-viruses, we should note an important point. With the variety and sophistication of modern computer threats, information protection solutions today must have the following elements:
An anti-virus in the traditional sense (virus databases and the ability to identify malware, using signatures).
Preventive protection that uses behavioural analysis to detect new threats that are unknown to the virus database and constantly works in real time.
An anti-spam—to protect against annoying ads and mailings whose messages contain malicious attachments.
Protection that keeps vulnerabilities in installed software (on computers or laptops) from being exploited, preventing cybercriminals from executing their "exploits".
Special components to protect against one of the most dangerous trojan programs—encryption ransomware, which demands a ransom for the decryption of corrupted files.
Parental (or, more broadly, office) control that allows users to limit "mindless" Internet surfing and warns users about visiting unwanted sites or prevents important data on their PCs from being changed/deleted.
Not only installed but also correctly configured, these components can turn the illusion of security into real protection—primarily for the Windows OS, including versions that are no longer supported by Microsoft, such as Windows XP. Logically, many of them are missing in free anti-viruses (note in parentheses that the absence of viruses for other platforms, such as macOS, Linux and Android, remains a dangerous delusion, but it is Windows that is target #1 for hackers).
You can find recommendations of this kind on the Internet: if you cannot install a paid anti-virus, at least download a free one. Yes, you will be safer with it than without it, but one way or another, such an anti-virus will not be able to offer you full protection against all possible digital threats, unlike a licensed anti-virus product.
#antivirus #anti-virus #free_anti-virus #security #malware #myth #Dr.Web_technologies
The Anti-virus Times recommends
Every user makes their own choice, based on their own interests and, importantly, their knowledge about the real danger of cyber threats. Therefore, we recommend that you steadily increase your level of knowledge—including with the help of our Anti-virus Times issues.

Choose a comprehensive protection product, not a free anti-virus. It's no coincidence that Doctor Web's product line includes no free anti-viruses—but there is the free utility Dr.Web CureIt! It is in no way a replacement for a permanent anti-virus, but it allows users to scan their system at any time and cure it if any threats are detected. This utility is not presented as a panacea, but for a long time and intentionally, we have been educating users about why it is better not to regret spending a little money on reliable, comprehensive protection solutions.

If, nevertheless, you've decided to use a free anti-virus, read the license agreement carefully, and also pay attention to whether boxes are ticked that would trigger the simultaneous installation of some other software. Let such an anti-virus bring you the maximum benefit it can and not harm you!