Persona (non) grata

Other issues in this category
(26)
An important reminder
Read:

8986
Comments:

10
Rating:

15
Friday, January 31, 2020
Recently, we received an indignant email from a user. License expiry notifications were supposedly popping up every five minutes and were so irritating the user that their company chose to remove Dr.Web from its 200 PCs altogether. This image was attached to the message.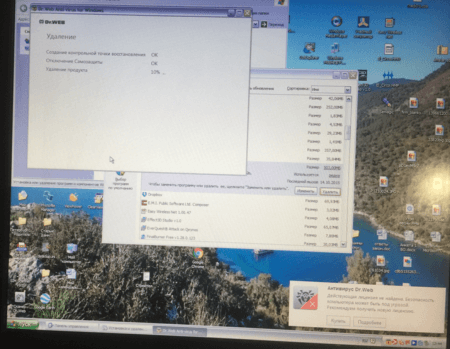 Let's try to understand what actually happened.
Unfortunately, the user specified neither the product title nor the version of their operating system, but some things are quite obvious.
It is clear that the computer was running an outdated Windows version whose support had long ago been discontinued by Microsoft. Without timely patches, it was probably riddled with security loopholes.
Although a company that requires 200 computers to operate is not exactly small, the customer didn't use a corporate email address.
The anti-virus was removed using a standard uninstall routine. Meanwhile, a company of that size should be using an anti-virus server that would enable its administrators to remove anti-virus agents remotely. And because no one took advantage of this feature, it's safe to assume the Control Center wasn't being used either. An ordinary desktop version of Dr.Web was protecting as many as 200 PCs. How bizarre!
Now let's talk about the notification. License expiry notifications pop up 30, 7, and 3 days prior to the expiration date. Only when three days remain do users get notified every day. The pop-up message is shown only once—when the agent is started or when the expiry date comes. If no notification is displayed on the designated day (the computer is turned off), it will appear as soon as the machine is powered on. And if that happens on a day when another notification is scheduled to appear, only the first one will be shown.
If a trial license is being used, the notifications follow the same pop-up pattern.
In conclusion.
The first notification should have appeared one month before the license expiry date. That is, the company had plenty of time to renew their license.
Notifications are shown once a day, not every five minutes. If an error occurs, contact Doctor Web's tech support (alas, the user chose to send their email to Doctor Web's PR team).
These notifications can't be disabled, but this is done with users' best interests in mind.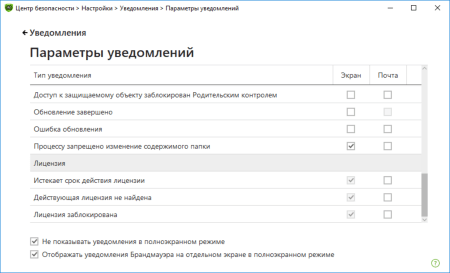 These are important reminders, indicating that the anti-virus is not getting updates and, therefore, the computer is at risk. If no action is taken, the system could get infected at any moment.
The Anti-virus Times recommends
As we can see, the user's course of action was not very reasonable. Ignoring the notifications and discarding the anti-virus didn't do them any good.
Only the latest version of an anti-virus that benefits from timely virus database and software component updates can protect a system from Internet threats.
This is even more relevant when it comes to operating systems whose support has ended. The computers will never get security patches and, without an anti-virus, they are left virtually defenceless against vulnerability exploits and other new threats.
Corporate PCs should run Dr.Web Enterprise Security Suite, which facilitates remote anti-virus administration. Renew your license in a timely manner to keep your systems protected. We strongly advise you against using a trial license in your production environment.
If you experience any issues involving the anti-virus, contact Doctor Web's support service immediately. Our support engineers will help you.