Configure it!

Other issues in this category
(40)
Let's go hunting, shall we?
Read:

13240
Comments:

10
Rating:

14
Friday, October 25, 2019
Even though anti-viruses are essential and effective when it comes to system security, every now and then some sneaky pest can find its way into our computers. How can we tell which application started bringing up that darn advertising window?
In situations like that, the Process Explorer utility by Mark Russinovich will save the day. You can download this tool here. Just extract the contents of the zip archive into any folder. The application's folder contains two executive files (procexp64.exe and procexp.exe) as well as the license agreement and the help file. Launch the file supported by your platform.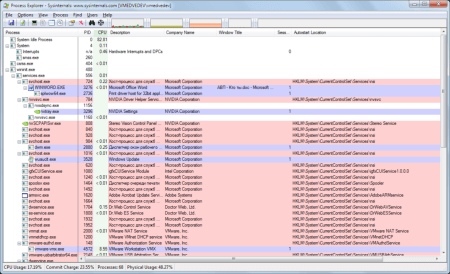 You can select what kind of information about other programs will appear in the application's window. To do so, select View → Select Columns: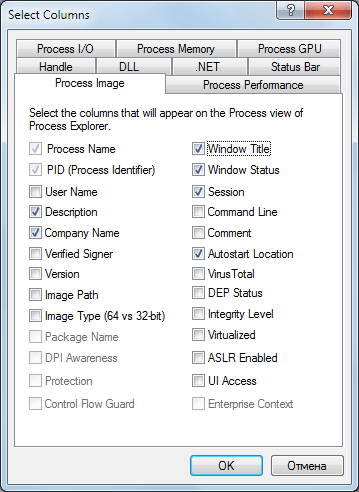 For example, we are particularly interested in the information that appears in the Autostart Location and Windows Title columns.
Once Process Explorer has been started, it will display information about all the running processes and applications. Meanwhile, its menu contains the sniper scope icon.

. That's the one we need.
Click and hold the icon (the cursor will change into the sniper scope) to drag it to the window we are interested in. Once there, let it go.
The scope will turn into the cursor again, and the process that generated the window will be highlighted in blue in the process list:

Double-click on the process and the properties window will open. Among other things, it will display the path to the respective executable file and the filename.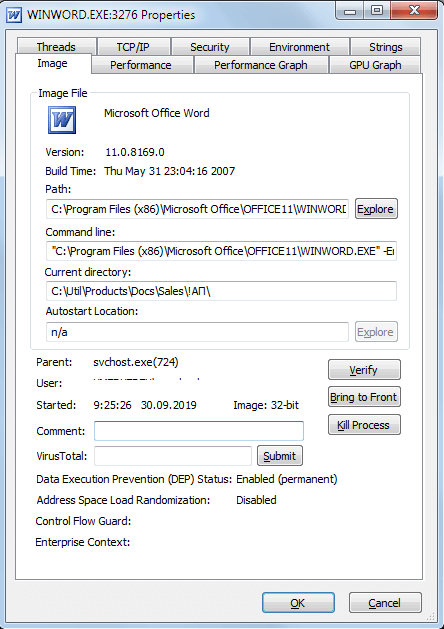 The Anti-virus Times recommends
Dr.Web wishes you happy hunting!