Configure it!

Other issues in this category
(40)
Configure your windows
Read:

16011
Comments:

3
Rating:

7
Wednesday, May 15, 2019
The Start Screen designed for Windows 8/10 is annoying for many. It's bright and makes no sense. Users don't need most of the tiles. For example, have you seen many smartphones running Windows 10? Not likely. However, you can find a tile for it on the screen. But, if you can't get rid of the Start Screen, you can configure it—and that's the solution.
By right-clicking on a tile, you can:
And perform a number of other operations. The options available to you depend on which application you launch by clicking on its tile.

Let's remove one for an example.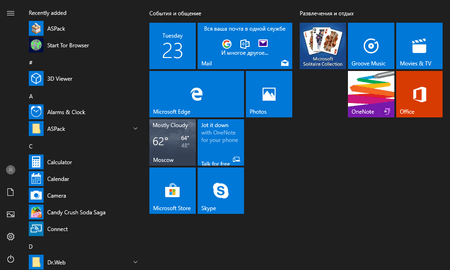 It should be noted that in Windows 8, users can select the tiles they don't need with their right mouse button and remove them all at once.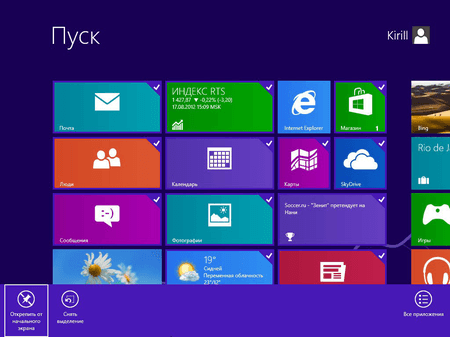 So, we removed the ones we don't need, and now let's add the ones we do need. In the application list, select the tiles, right-click on them, and select the "Pin to Start" option.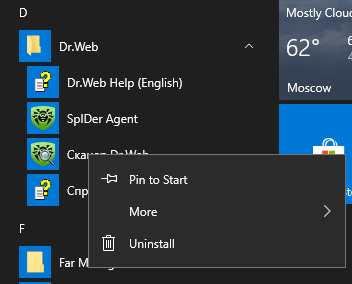 The tiles on the screen can be dragged.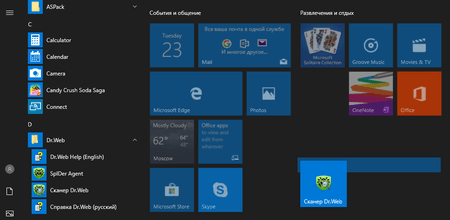 In Windows 10, tiles can be joined into groups. To create a new group, grab a tile and drag it to the bottom of the screen. You will see a blue line under which you need to leave the tile—the tile will subsequently end up in its own group. Click on the area above the tile, and you'll see a field highlighted in white. Here, enter the name of the group.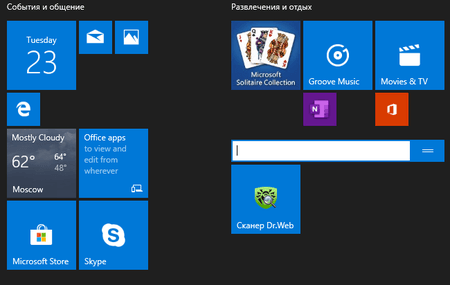 If you want to rename a group, click on its name to select the group, and then enter a new name.
The Anti-virus Times recommends
A program configured according to your interests becomes more user-friendly. Dr.Web users can take advantage of a special service «Configure Dr.Web». The service will help you achieve maximum anti-virus security and easily manage it.