Caught

Other issues in this category
(14)
About the difference between expenses and losses
Read:

13655
Comments:

2
Rating:

10
Thursday, May 24, 2018
Demand breeds supply, and if someone wants to spend their money, there is always somebody wanting to take it. And that includes doing so illegally!
There are many ways to abuse users' trust. For example, one could start an email advertising campaign offering users a new version of a certain product at the lowest price possible, or ask unsuspecting victims to pay for something that is, in fact, available free of charge, or tempt people with a bargain and lure them onto a bogus site.
In Russia, there exist hundreds of fraudulent sites (including those that have been shut down recently) offering airline tickets. On sites of this kind, users initially see actual flight information. They are asked to use their bank cards to pay for tickets. The purchase procedure seems genuine, but eventually unsuspecting buyers find themselves with no money and no tickets.
In all the incidents of fraud discovered, scammers used P2P payment services to transfer money from victims' cards.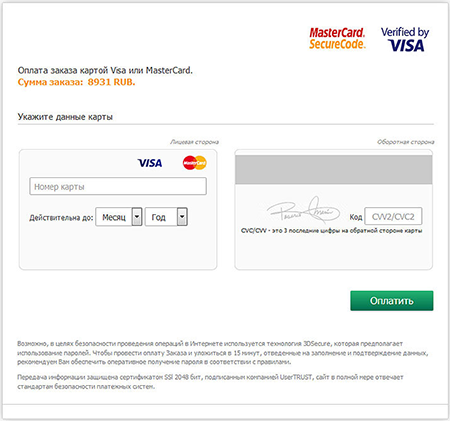 The phishing-website-manufacturing business has gone into high gear, with start kits readily available for rookie scammers.
It appears that any legitimate activity can be turned into a fraudulent scheme.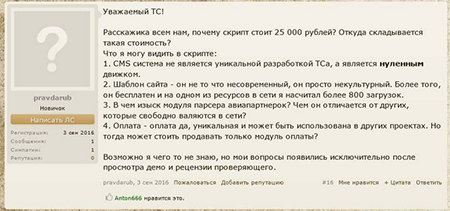 The Anti-virus Times recommends
Don't respond to emails from unknown companies especially if you haven't signed up for their newsletter.
Don't click on links in promo emails. The site you'll end up on can be quite different from the one you expect to visit. Don't forget that scammers may use domain names resembling legitimate ones. Who will notice the difference between www.drweb.com/secure and www.drweb_secure.com?
Make an effort to look online for information about a tempting proposal—every commodity has its price which includes taxes. So don't expect to get a large discount unless the product in question has defects, or the actual product you are about to buy is quite different from the one you see in the advertisement.
Don't accept proposals to try out a product that you will supposedly be able to keep after the trial period is over.
Companies often launch promotions and offer discount coupons before holidays. But messages informing you that you've won a prize in a lottery you never actually participated in should raise the alarm.
If you've decided to buy goods in a new online store, look at the customer feedback first. Remember that a large number of similar, glowing reviews is as suspicious as no reviews at all.
If a site looks suspicious, you're better off leaving it.
Study the refund and delivery terms; check the order information and the total amount due. If the site provides no contact information except an email address, find out how you can get a refund.
Read product descriptions carefully—there can be a discrepancy between a title and the product information. Chances are good that you are being offered a refurbished commodity or an item with defects.
When shopping online, make sure that your anti-virus is up to date. Even a legitimate site can be compromised.