Configure it!

Other issues in this category
(32)
The Dr.Web anti-virus and proxy servers
Read:

2720
Comments:

2
Rating:

10
Which parameters do you need to specify in Dr.Web's settings so that Dr.Web retrieves updates over a proxy server?
A question for Doctor Web's tech support
Proxy server – the server standing between your computer and the other host you want to reach.
Your request is first received by a proxy server which processes it and relays it to the designated recipient. Consequently, the reply from the host will first reach the proxy server and then be transferred to your PC.
Why does it work this way?
If you have a slow Internet connection, a proxy server can help you access some sites faster (if the server uses a broadband connection). With traffic being scanned on the server, end-point security increases. Accessing the Internet via a proxy server can also help maintain Web anonymity.
You can configure Dr.Web to use a proxy server while you are installing the software or afterwards. If you choose the first option, select Installation parameters.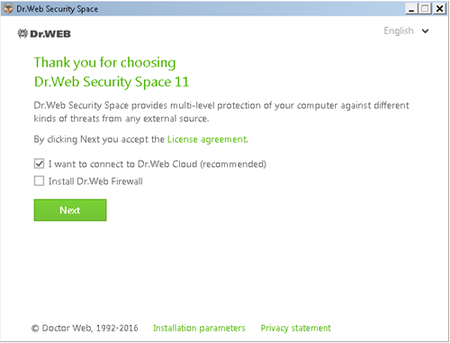 Open the Proxy server tab: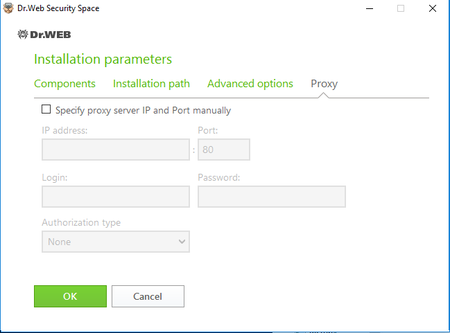 Address — proxy server address.
Port — proxy server port.
Login — the login of the account that will be used to connect to the proxy server.
Password — the password for the account used to connect to the proxy server.
Authorization type — the proxy server authentication type.
To configure proxy server parameters after installation, in the settings window, select Main -> Network; toggle on the Proxy server option, and click Change.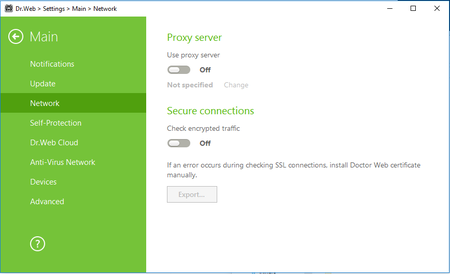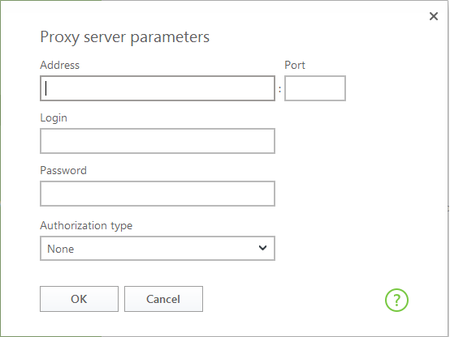 If you don't experience any Internet connectivity issues, keep the settings in this dialogue unchanged.
By the way, did you know that proxy Trojans exist that can help intruders use your computer to anonymously access the Internet?
#Dr.Web_settings
#anti-virus_updates
#terminology
Dr.Web recommends
Proxy settings are just one type of settings used to update Dr.Web. If necessary, Dr.Web can download updates not only from Doctor Web's servers but also via the anti-virus network and from local or shared folders. To learn how to do this, please refer to the user guide for the respective Dr.Web product.