Evil Kitchen

Other issues in this category
(13)
Life in the shadows
Read:

16442
Comments:

2
Rating:

9
Tuesday, August 1, 2017
Encryption ransomware, cryptocurrency, phishing, and the almighty Russian, Chinese, and North Korean hackers—it may seem like the Internet's dark side is enormous. There even exists an entire "shadow network"—the Darknet.
It may appear as if the Darknet is some kind of sinister and invincible monster lurking in the shadows.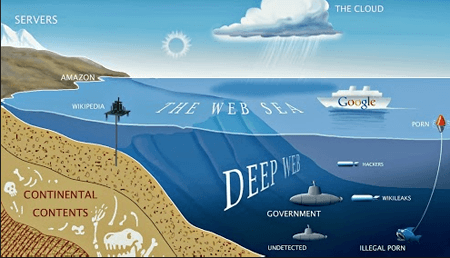 https://ruhash.net/wp-content/uploads/2016/03/bitdar.png
Is it possible to estimate the Darknet's size?
To some extent, yes.
Does this mean that most of the dark web's elusive sites are hosted by one provider? Because those involved in illegal trade want their sites to be easily accessible at all times and few providers turn a blind eye to the ever-growing number of shady sites, that's quite possible. So they aren't that elusive after all.
Anonymous Darknet visitors prefer bitcoins to any other currency. The major buzz about the cryptocurrency's exciting prospects and how it is going to conquer the world has been around for quite some time. But how reliable is its infrastructure?
So to control the Darknet, one only needs to control a single provider, and three providers need to be compromised to bring down the Bitcoin network. That's not that hard! In fact, full control over the Darknet can't be established only because the police have to operate within the law. But, while the police are subject to public scrutiny, secret services aren't…
How do they catch attackers?
Let's see what the police can do.
Here's a relatively fresh case:
#terminology
#bitcoin
#crime
#anonymity
#myth
#responsibility
The Anti-virus Times recommends
Winding up as a cybercrime victim is easy: just trust all the strangers you meet and tell them whatever they want to learn. Maintaining security is more difficult. The modern Web is a two-faced Janus. It enables human rights activists to communicate about noble causes, but also gives criminals cover. Criminals aren't likely to be exposed on the Web any time soon, so we remain responsible for our own security.