Configure it!

Other issues in this category
(32)
A fortress against strangers
Read:

783
Comments:

7
Rating:

8
You credited enough money to your mobile account to last at least a week. Yet the very next day, you see a negative balance. "But I only made a couple of calls and sent a few messages!", you say in astonishment. This can happen if you encounter a mobile device threat that makes you pay for unsolicited messages and calls. You can use Dr.Web Security Space for Android's call and SMS filter to reduce this risk.
That way you can rest easy, but if, for some reason, you haven't yet installed Dr.Web Security Space for Android on your device, download it free of charge (for a free 14-day trial), and then let's proceed with configuring its settings.
In the Dr.Web Security Space for Android settings, select Call and SMS Filter.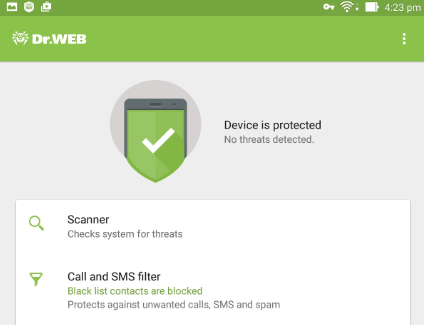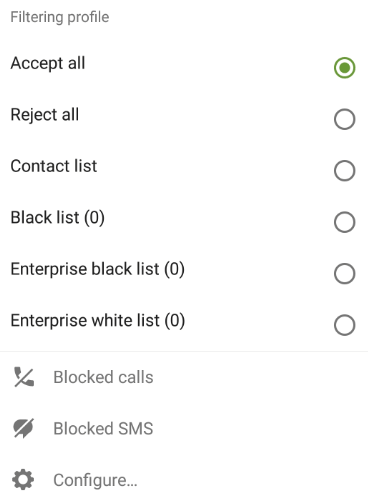 You can use an existing filtering profile or create a new one.
Tap Configure.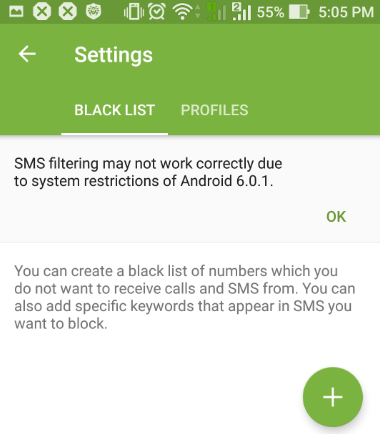 Calls and SMS are filtered in one of the following modes:
Accept all — all incoming calls and messages will be accepted. Use this option if your circle of phone contacts is small and you are confident that your phone number hasn't fallen into the hands of a third party.
Reject all — all inbound calls and SMS will be blocked. This is more of an emergency option which you may need if you decide to put your phone book in order.
Contact list – only calls and messages from the numbers on your contact list will be accepted. This mode is suitable for those who are not waiting for important calls and messages from anyone but their contacts.
Blacklist – calls and messages from the numbers on this list will be blocked. This mode is the best choice if you add numbers onto the list immediately after receiving suspicious calls or messages—it requires constant attention on your part.
Select the source from which you would like to add contacts to the Blacklist.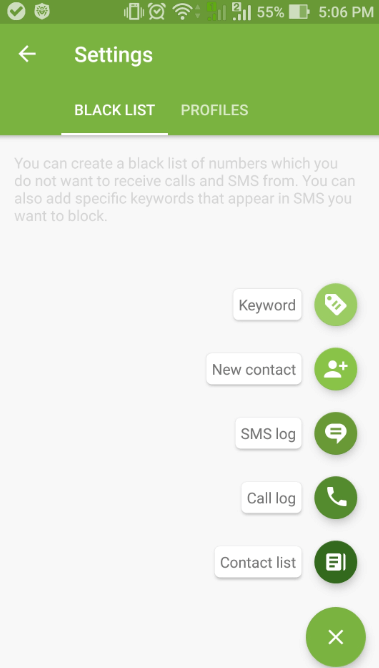 Select numbers from the contact list:
Enter numbers and contact details manually.
In the Profiles tab you can set up a custom-filtering mode. The number of custom profiles is unlimited! You can create a separate list of numbers for each of them and determine what actions are to be taken (accept/reject) with calls and SMS messages from those numbers. If you choose to create a custom filter, communications from the contacts on the blacklist will be rejected too.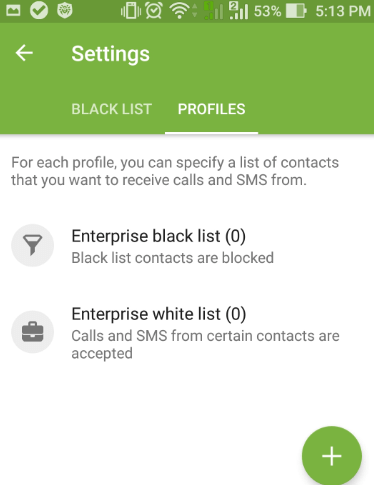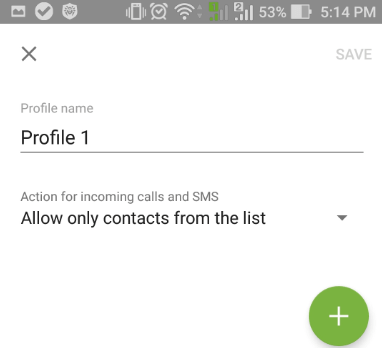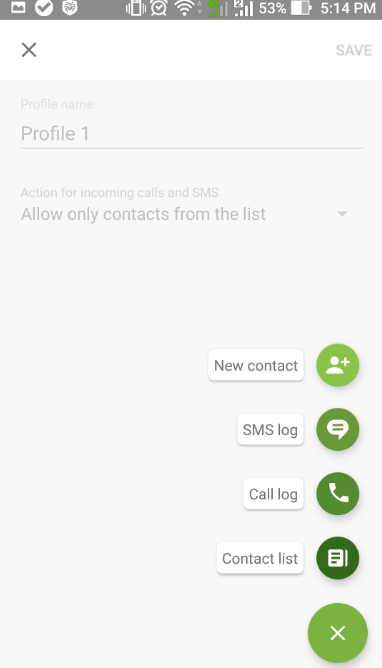 You can clear the list, if necessary. To remove a number from the list, swipe it to the side, and in the next dialogue, select Delete. To remove all the contacts from the blacklist, open the Blacklist tab. Then open the menu in the upper-right corner and select Clear the list.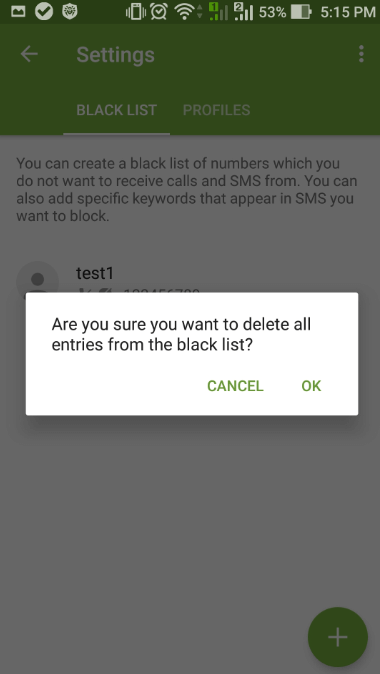 SMS filtering is configured in a similar way.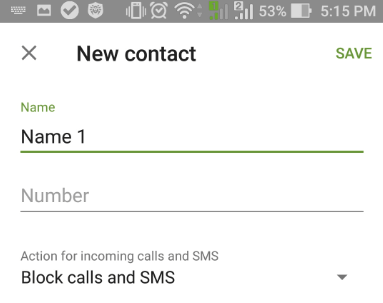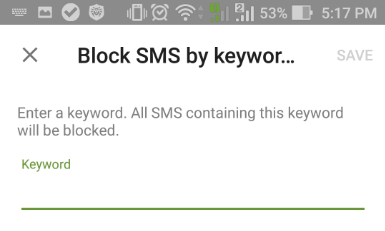 By default, the action Block calls and SMS is applied to all blacklisted contacts. You can change the default action if you want to allow in at least some communications from certain numbers (for example, advertisements and appointment reminders from your hairdresser).
You can select one of the following actions for each contact on the blacklist:
Block calls and SMS— all inbound calls and messages from a specified number will be rejected.
Block only calls— block only incoming calls from a specified contact. Messages from the number won't be rejected.
Block only SMS — only messages from a specific contact will be rejected; meanwhile, calls from this number will be allowed in.
You can also change a contact's information, including their name and phone number, if the contact wasn't added to the blacklist from the phone book.
To accomplish this, open the Blacklist tab and tap on the contact whose information you'd like to change; make the necessary changes and tap Save.
Once the configuration is complete, the Call and SMS filter item will change its appearance.


You can view the list of blocked calls and SMS. Go to Call and SMS filter from the main application window, and in the newly appeared profile menu, select Blocked calls or Blocked SMS.
Important! If the component blocked some calls or messages, the corresponding information will appear on the application's status bar. Tap More to view details.
The following information is available for each blocked call or message:
Call or message data and time;
Number and name of the caller/sender;
Text of the blocked message.
You can re-dial a number Dr.Web has blocked. To do so, select the call on the list and in the next dialogue, tap Call.
If you tap on a message on the list of blocked SMS, you will see its text and message details. You will also be able to apply one of the following actions to the message: Restore — move the message to the list of incoming messages — or Delete.
#mobile
#Android
#Dr.Web_settings
Dr.Web recommends
If you purchase this application, it means you probably need it. Today's anti-virus needs more than just to be purchased and installed. You can and should fine-tune this application to make sure that you are using all the available features that have been implemented by Doctor Web. This will save your money and your nerves and keep your spirits high.