Con artists

Other issues in this category
(24)
Traps for the unemployed
Read:

11833
Comments:

2
Rating:

42
Tuesday, April 4, 2017
Probably every adult on our planet has had to look for a new job at least once. If only one person in a family is employed and that person loses their job, it can be catastrophic for the entire household. However, Internet scammers don't feel bad making money off even these kinds of people.
Be vigilant because one day you could also receive a tempting job offer, ostensibly from an HR department.
Hello!
My name is хххххх, I am a project manager at "ххххххх".
In this message I'd like to present detailed information about the responsibilities of an employee tasked with handling email. Please review our proposal and reply to us as soon as you come to a decision.
Job responsibilities: send commercial information to specified email addresses. The list of addresses will be available on our website. We will provide you with a link to access the list. The list will contain exactly one hundred addresses to which you will need to send the provided text.
<...>
Every morning from 9 a.m. till noon an advertisement text will be sent to your business email address (please find attached an example). You will need to copy the information into one hundred messages and send them to the designated addresses.
<...>
Weekends and holidays:
Working days Monday-Friday.
You can take leave for no more than two weeks. You can have up to five weeks of holiday per year. You won't be paid for holidays. That's why your salary will be reduced by 12 USD per each day you are off. If you intend to go on holiday, you will need to notify us several days in advance.
Employee requirements:
To work for our company, you will need to create an email account at… You register and pay for the service on your own. Our company doesn't reimburse expenses of this kind. You can't use other mail servers.
<...>
However, our emails are often filtered out by anti-spam software because they resemble spam messages. And many service providers can prevent you from dispatching mass mailings. That's why using other services doesn't guarantee that the emails will reach their recipients.
<...>
The salary (266 USD) will first be paid after 7 working days, in advance for the entire month. Later, on the first day of each month, you will also be paid in advance for the month ahead. This is our way of guaranteeing that you will be paid for the job.
Fraud signs in the message:
No signature, phone number or any other company contact information.
The requirement to use only one specific email service which supposedly is not blocked.
The requirement to pay for registering on the mail server—the employer doesn't want to bear any costs. This requirement is even highlighted in yellow.
No mention of a contract of any kind.
However, one lucky person who seemingly participated in this enterprise claims that:
Let's start with the figures. Now I'm going to show you a screenshot from my account page.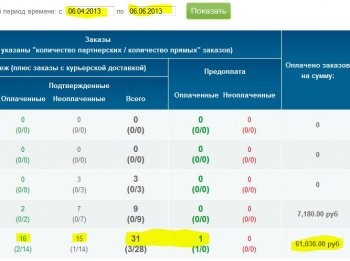 As you can see, in less than two months I received 32 orders for almost two thousand dollars!
Only 17 of those have been paid for so far. The amount is one thousand dollars. Please note that we achieved this result with 3,750 subscribers!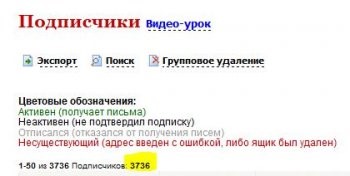 #responsibility
#law
#email_scam
#anti-spam
The Anti-virus Times recommends
To avoid the shady schemes that desperate, unemployed people can fall for, you need to remember one thing: sending out spam is a crime.
Dr.Web Anti-spam can help filter out messages containing proposals of this kind. But stay vigilant—scammers never cease devising new tricks!