The rules of "basic hygiene"

Other issues in this category
(90)
A clever trick
Read:

7980
Comments:

1
Rating:

47
Tuesday, December 6, 2016
Pop-ups, blinking ads, and other dubious content—that's the reality of today's websites. When we try to close a tab, we see the following message: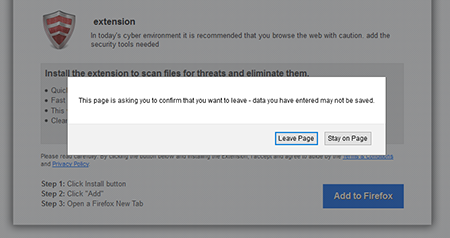 Clicking on buttons in messages that appear on fraudulent websites is not recommended—click only on the cross icon to close them.
But in our case (refer to the screenshot above), there is no cross. What should we do? #security #fraud #website #Dr.Web_settings #Parental_control
The Anti-virus Times recommends
Right-click on the

icon in the system tray; then click

(the icon will change to

) to unlock the ability to change settings. Click on the newly appeared

icon, and open the settings. Then select Parental (Office) Control in Settings, and in the drop-down list, under Operation modes, select Block by category.
And, finally, click on the button White and black lists, copy the URL of the suspicious page from the address bar, and add it to the black list.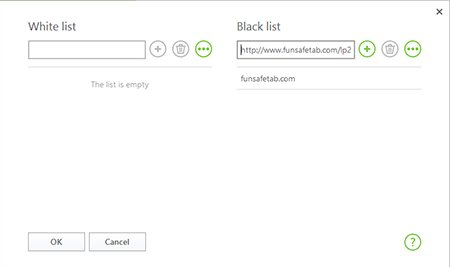 Refresh the page: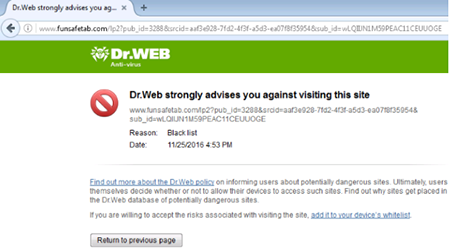 And now you should have no more doubts about how to close a suspicious page! Moreover, this procedure takes much less time than reading what the page says.
So what trick can you share?