Con artists

Other issues in this category
(24)
Artificial idiot
Read:

9074
Comments:

1
Rating:

46
Friday, November 25, 2016
People trust each other the most when they have personal interaction. So good, old-fashioned talk will always trump reading a newspaper, and a neighbour's opinion will count more than a review on a website. Advertisers, marketing specialists, researchers, and agitators all take advantage of this. Thus, even social networking sites are morphing into news portals. Indeed, if someone has posted something, it must be true, right?
There'is only one problem—few companies can afford to hire 100 people so that they can win over another 10,000 people. But in our fast-paced age, hi-tech comes to their rescue.
Few people pay attention to how posts are written on the Internet.
Malware like Trojan.Spamlink.1 appeared a long time ago—attackers distributed it by sending download links via such instant messengers as Skype. The Trojan starts sentences with lowercase characters, uses slang, memes, and emojis—people believe that their friends have actually shared something interesting with them and open the links.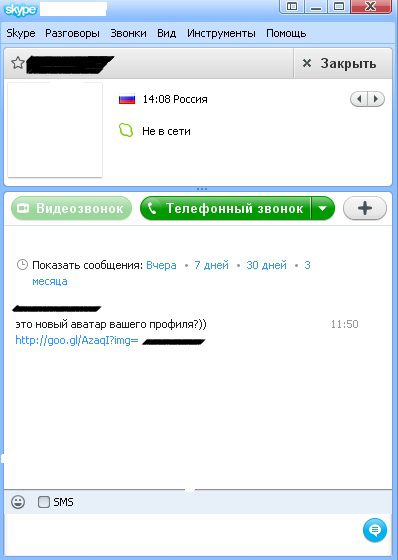 https://vms.drweb.com/virus/?_is=1&i=2008680&lng=en
Meanwhile, it appears that researchers at Microsoft have figured out why Nigerian princes, who promise a fortune to those who'll transfer small up-front payments to them so they can cash in their millions, make embarrassing writing errors and tell stories that evoke laughter in most people. They do this to filter out those who recognise poor literacy and don't buy into get-rich-quick stories. They don't want to waste their time on more educated people who may initially believe a well-written message but will recognise what's happening as fraud later. After all, time is money, and attackers understand that better than anyone else.
https://www.microsoft.com/en-us/research/publication/why-do-nigerian-scammers-say-they-are-from-nigeria/
#Trojan
#spam
#SpIDer_Gate
The Anti-virus Times recommends
Don't think that any hastily composed text containing lots of smileys is human-generated. Software that generates content ranging from blog comments to profiles on social networking sites can imitate humans very well.
Therefore, don't blindly believe everything "people" post and open the links you get from them—even if you know the author IRL! Their account may have been compromised and is now being used for ill intent. If the message you receive is from someone you know, alert them immediately to the possibility that their account has been hijacked.
Never open the links within a message unless you have a well-configured anti-virus up and running. Specifically in Dr.Web anti-viruses, the HTTP monitor SpIDer Gate is responsible for checking URLs and scanning traffic—it can protect you from visiting dangerous sites (access to them is blocked by default).
Treat links that are generated using URL shortening services with great suspicion. If possible, expand those shortened URLs into full URLs before opening them—don't you want to know where some unknown benefactor is trying to direct you?